I recently stumbled upon a fascinating podcast that pulled me into its gravity well. As a fan of stories like Star Trek and the Expanse, I have always enjoyed imaginative science fiction. NASA's Johnson Space Center podcast, aptly named "Houston, we have a podcast," opened my eyes to the thrill of learning about real-life space missions. 
One episode in particular captured my imagination; The episode titled "Return of OREEx: Part 2"   delves into the first US attempt to collect a sample from an asteroid. On September 24, 2023, the spacecraft returned to Earth, carrying samples from the asteroid Bennu and plopping them down in the Utah desert. As I listened to these passionate scientists, I couldn't help but wonder: what if we faced our own challenges with the same curiosity and expectation? 
Listening to these dedicated scientists talk about their discoveries and the potential for problem-solving left me downright bubbly with inspiration. It reminded me that embracing challenges with a positive and curious mindset can transform my experiences. Instead of dreading problems, I  can view them as opportunities for growth and exploration. I know it may sound a bit corny; who wants to embrace a spikey problem? But dragging myself down with dread doesn't work very well either. It's a new season. I am going to try imbibing the NASA scientist spirit! Who's with me?!!  
Are you facing a problem? Can you find a way to embrace the unknown with curiosity, expecting a solution to unfold?  Please share you inspiration; I would love to hear from you!  
Music news.…
I'll be releasing another new song in the next couple of weeks. Keep an eye out!  
Stickers
On a non-music note, I have gone down this rabbit hole of new delights: creating stickers. I don't know why they delight me so, but what can I say? Here are some of my seasonally appropriate-creations: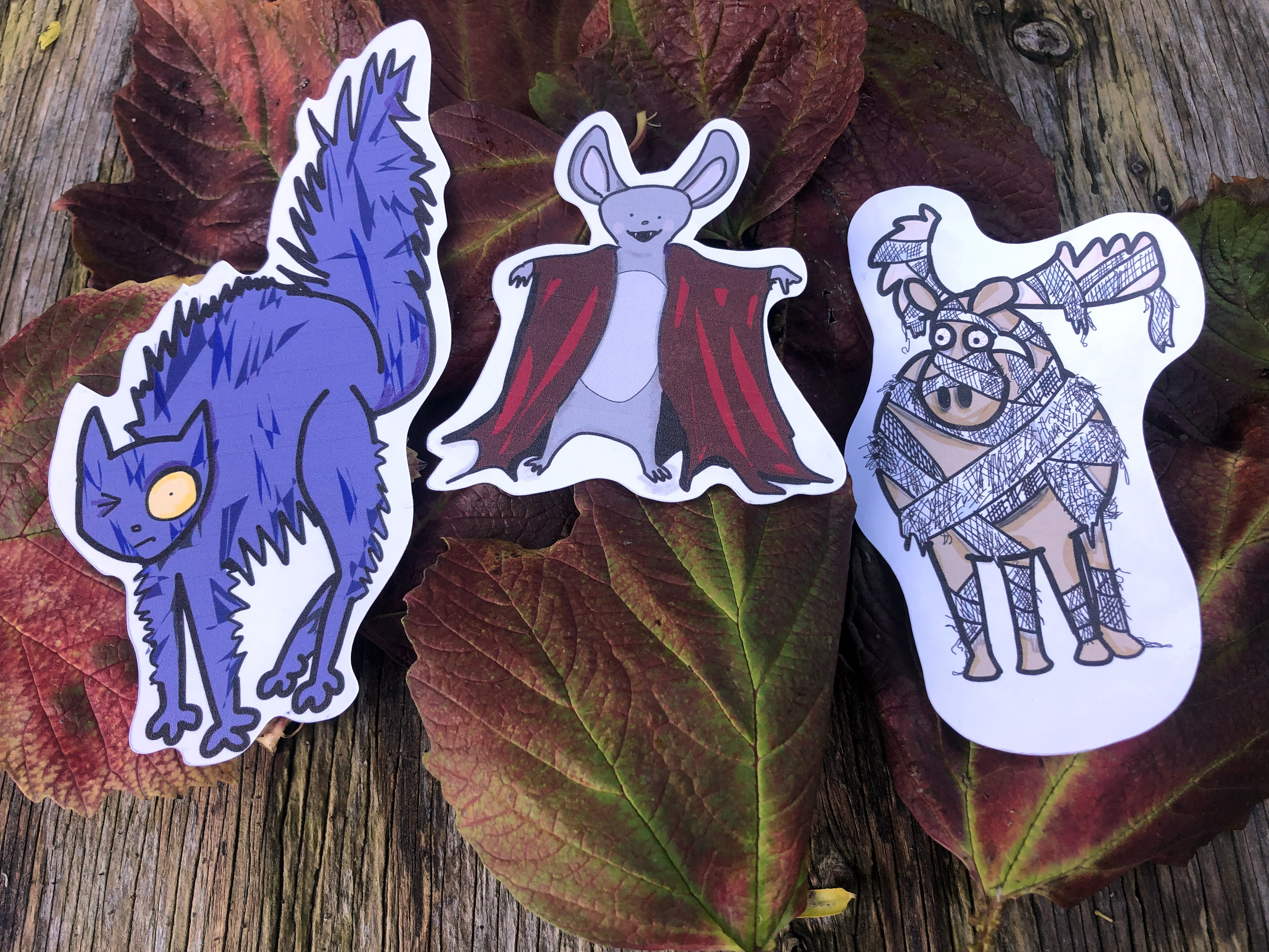 Projects
My recent Town Hall song, Let Me Live Myself Again,  in response to Idrissa Simmond's beautiful untitled poem and was so fun. I got to make music with guitarist songwriter Cyd Smith. We will be doing more projects together in the new year. Here I am, cheezing with the beautiful Idrissa.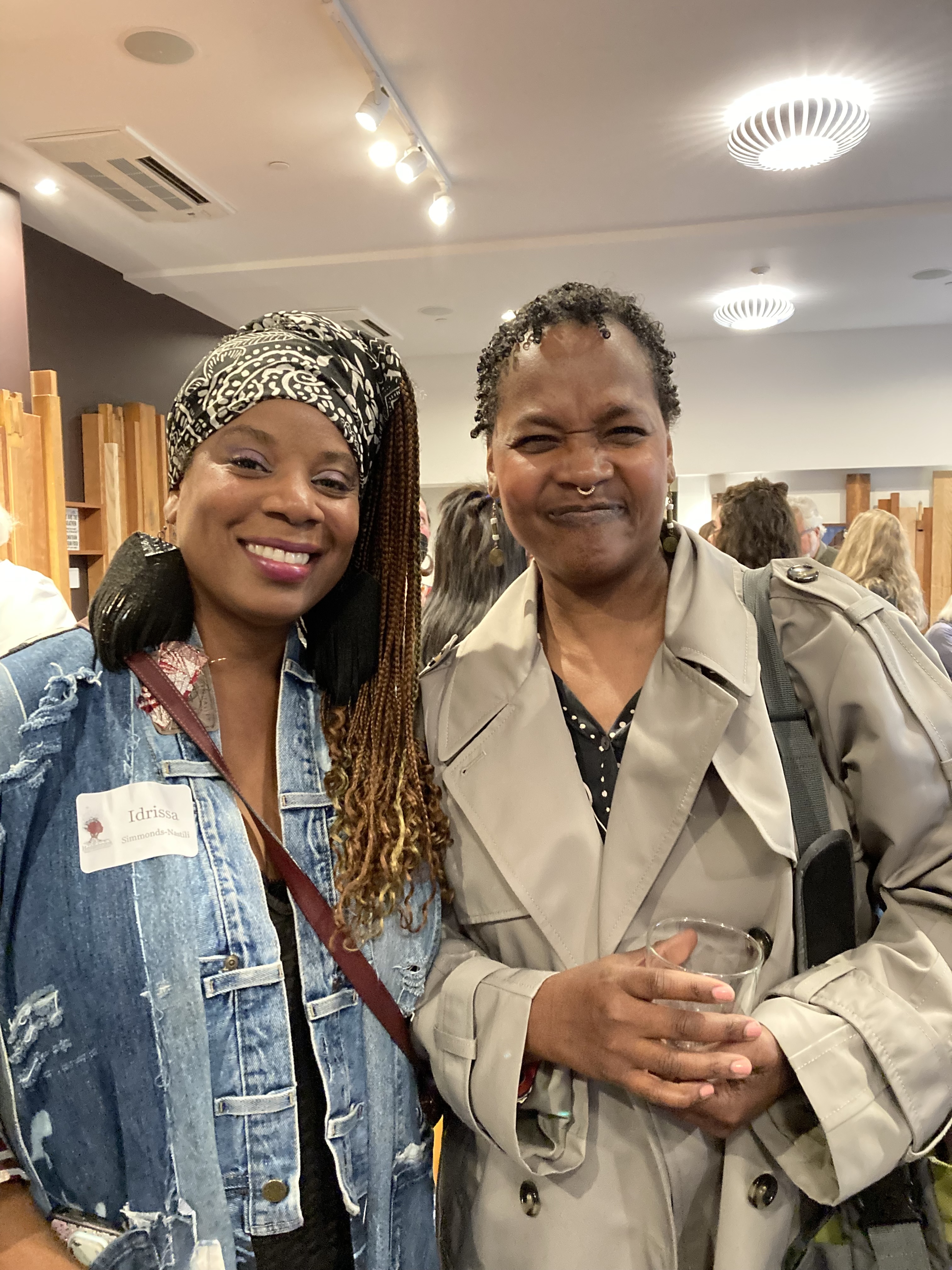 Shows
Many church gigs coming up (I do love using music to inspire people!); a couple others of note are Brother Don's in Bremerton Oct. 30, and a rare Olympia show at the Eagles Hall Nov. 6. See my calendar for all the details. 
That's it for now. I hope your autumn has been full of beauty and wonder so far.