Hello friend!
September is here, believe it or not!
In our household, we have been enjoying the bounty of the yard. With a fenced yard, the deer have not been stealing our groceries, like they have in the past. So we have been enjoying tomatoes and flowers and apples and other things that would have been budless nubs pre-fence. I have seen deer pass by the yard, perhaps the grandchildren of the bold deer that used to use our yard like a buffet. I imagine that they are giving a nostalgic tour of fine eateries: "Ah this use to be a good restaurant, but now it's boarded up, what a shame." I am sorry for their loss, but I do feel a certain delight as they pass the gate looking like poor urchins.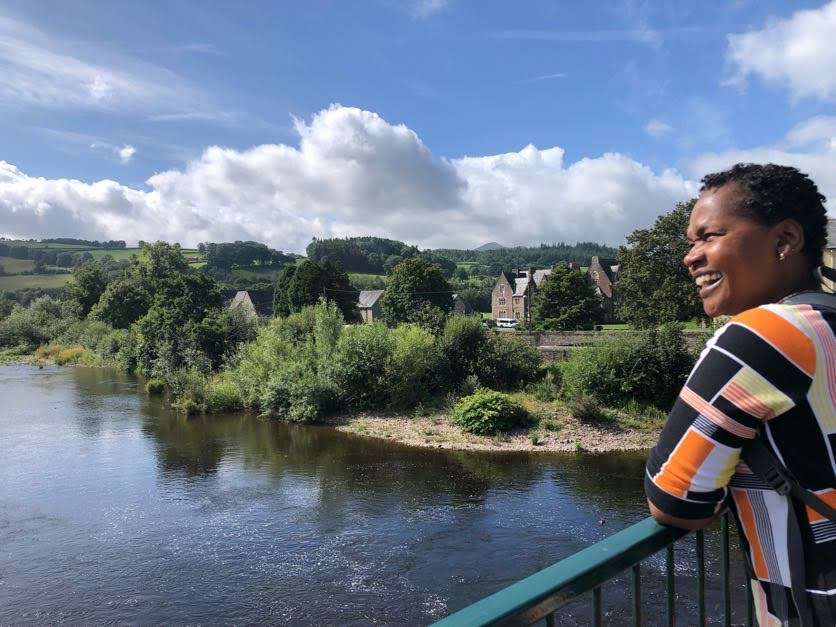 August was a beautiful music full month for me. I performed at the Brecon Jazz Festival in Wales!
I saw and met some wonderful local musicians. I performed with the Glen Manby Quartet; sang with the Monmouth Big Band led by trombonist Gareth Roberts. I also sang with the wonderful Alive and Kickin' community choir led by Tanya Walker, and I did a workshop in Cardiff. It was a bit of a whirlwind of a trip and I am forever changed! The Brecon Jazz Festival has been around since 1984 and it completely transforms this usual quiet little town in to a grand musical party.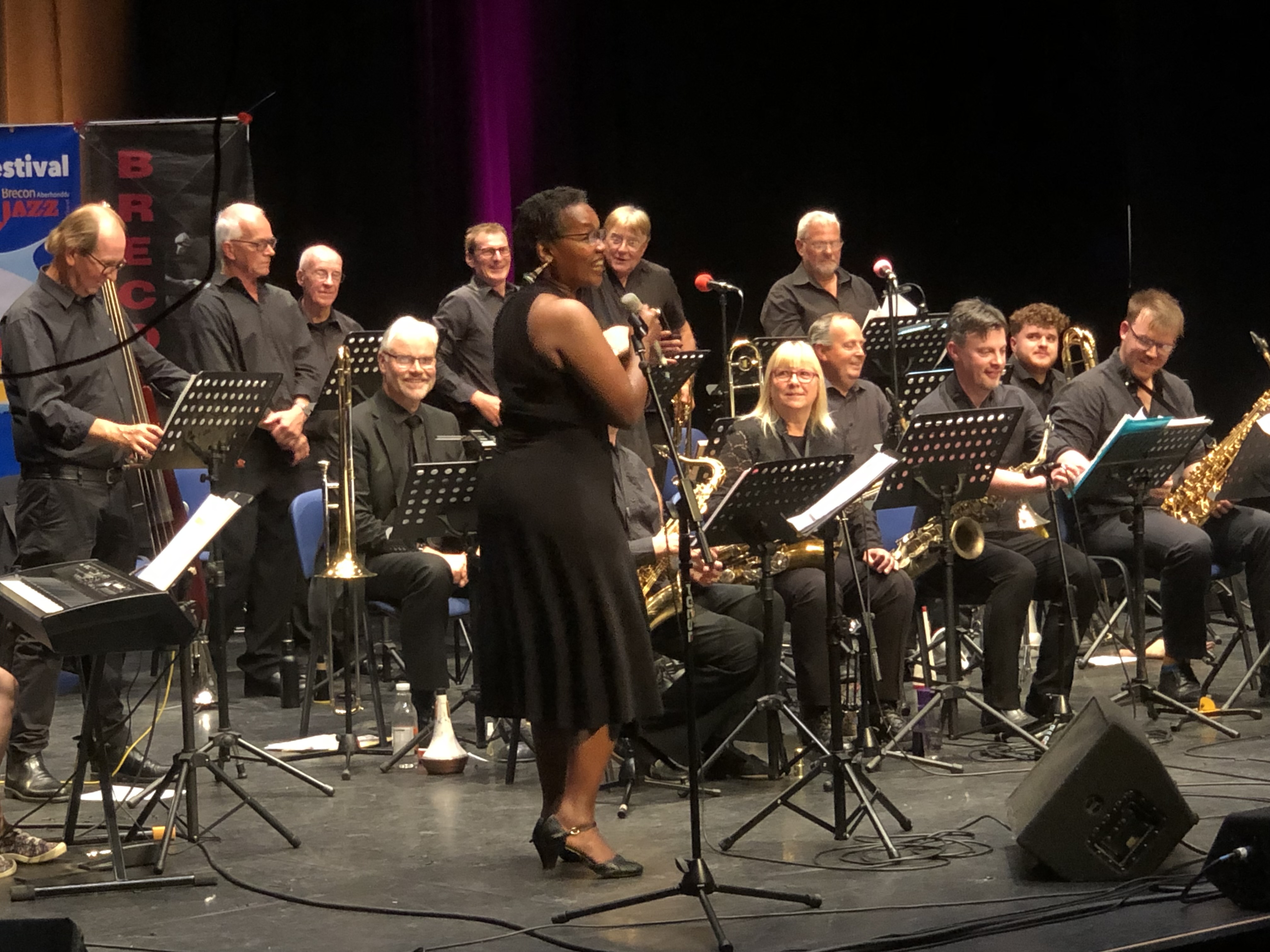 The Brecon Fringe Festival happened the same week, making the seams of the town burst with activity.
I returned from Wales, and was off to Seabeck Conference Center to be a resident artist at the Seattle Center of Spiritual Living's yearly community retreat! A week full of community building, workshops, and music. I had not been to camp since I was a kid! Camp is good!
Happy to be back home now, and eager to see how the upcoming months will unfold.
Patreon 
Last month, I released a new single – Center of my Gravity –  and my Patreon Posse got the first listening. It is a delicious pop tune that was really fun to write and sing. If you haven't heard it yet, you can go to Bandcamp and listen/download. Please consider a monthly Patreon donation, this money helps immensely in creating, recording new material. There are various contribution levels. Visit Patreon
Upcoming 
On Saturday, September 30, I will be one of the Bushwick Book Club's musicians presenting an original song. This is a collaboration between Hedgebrook, Bushwick and Seattle Arts & Lectures to present "Great Minds: On the Unreliable Narrator, the Necessity of Joy, and What Doesn't Make the Cut" featuring authors Ijeoma Oluo, Sonora Jha, and Idrissa Simmonds-Nastili. I'm writing a song in response to a beautiful poem by Idrissa Simmonds-Nastili. Tickets (in-person and livestream) are available from Town Hall Seattle.
I hope that you have been blooming well where ever you be!
Thanks for reading and Do Be Fabulous!