Howdy and hello, my friends,
It has been a minute, but here I be. I hope that you are well in all ways. As I write, I look out the window at the massive camillia bush, home and highway for the backyard squirrels and birds. Most of the buds are resistantly tight in refusal to blossom: "no way, man, I ain't doin' it – too dang cold!" I don't see one right now, but occasionally in this crisp temperature, one bud just doesn't have enough sense or is so deeply sheltered by a mass of leaves that they think spring is perpetual, and they do what they do – they bloom. It is a foolhardy activity to bloom in the cold. Still, that ridiculous ambitious optimistic bud warms me, makes me laugh, and teaches me not to resist the impulse to blossom even when it doesn't make sense to others.
This month, I challenged myself to write a song (a verse, a chorus, or a whole song) to share online weekly. You will find a snippet of the first installment of my music, "28 days," on
Instagram
. You will find the whole song under
videos
on my freshly renovated website.
What I'm reading
I started reading a biography of Sammy Davis Jr. There is an intimacy about this book because the interviewer is his daughter, and her subject is her dying father. As I learn more about his performing journey, my awe and respect for his musical, theatrical, and dance accomplishments --DANG, He was a triple threat! Recently while wandering thru Pier 58 on the Seattle waterfront, my husband and I discovered these wooden carvings of the "Rat Pack," including Sammy Davis Jr. Who knew?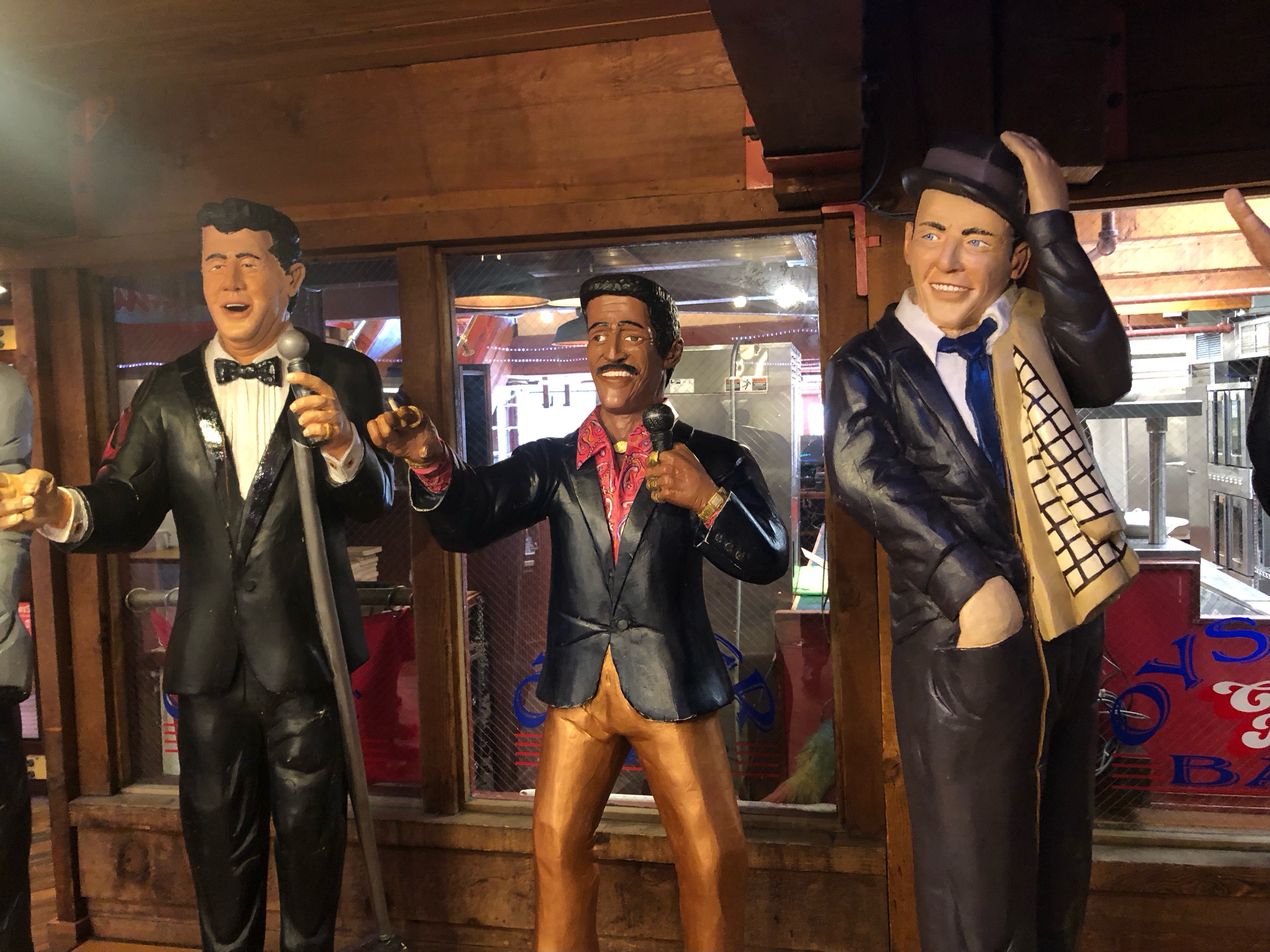 Subscriptions
In April, I will be starting my subscription service. Here you will be able to get first access to original music, musical hangs, streaming-only shows, artwork, and other musings and merchandise. There will be different tiers to support your muchly appreciated support. I'll let you know more details soon. 
I hope to see you at some of the upcoming shows/events on the
calendar
.
Stay fabulous,
LaVon